Snow Plowing and Ice Removal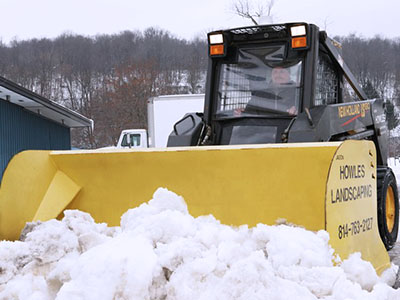 Snow Plowing Management Plans can be customized to fit your level of need. We have the equipment to accommodate any residential, business, or industrial client; while providing the best possible service in the area. You can count on us to have your surfaces finished before they are driven or walked on each morning. When parking gets tight because of the snow-pile, we can move the snow or haul it away for you! We have the equipment and staff to effectively and efficiently manage the worst of Crawford County's winter weather storms. Snow and ice storms don't have to be chaos; let us go out in the cold for you.
Commercial & Industrial Clients:
Blooming Valley's fully insured snow management team is prepared to handle even the worst weather situations. In a city that is epitomized by its tool and die shops, medical and nursing facilities, educational facilities, and local businesses, it is essential that business remain completely functional. Mobility is vital to our city and keeping our clients' locations accessible to its staff and guests is our #1 priority.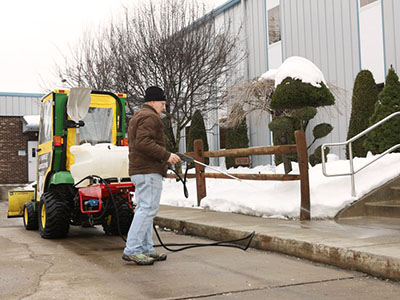 Commercial Parking Lots
Industrial Loading Docks
Industrial Loading Docks
Emergency Vehicle Zones
Shift Parking
Small Business Parking
Business Sidewalks
Gas Wells
Tower Sites
Residential Customers:
We know how busy life can be sometimes; or even every morning. Your snowed in driveway doesn't have to hold you up for a minute when you contract Blooming Valley Landscape & Supply to plow it for you. When bad weather hits, you don't have to worry about a thing; we will be there before you walk out your door.
Residential Driveways
Residential Steps
Residential Sidewalks
Private Drives

View our portfolio Read our testimonials Request an estimate